How Find Any Legal Entity's Responsible Officers in Just 2 Easy Steps…
If you're worried about the new beneficial officer ruling from FinCEN, then you're reading the right article. That's because you're about to discover a super easy 3-step method for finding the exact information that you need to be compliant with the new ruling.

And the good news is that this method works whether you need to find ownership (this method gives you owners with more than 10% ownership, so you can be sure to find everyone with the 25% the new ruling requires).

I'll be showing you just how easy RealSearch.com's Legal Responsible Officer search is to use. If you don't have an account with RealSearch yet, you can get your own personal demo by Clicking here.

Step 1: Find the exact legal business name of the entity you would like to find the responsible officer for.

Many people who're new to using a business search don't even realize that they need to do this step before they can actually search for the business. And that's why a lot of people who try to find all the information they need from an online search database end up failing – they're simply not searching for the legal business name and so no results (or incorrect results) are returned.

So, the first thing you need to do is double check your customer's information to ensure that you have the correct spelling as well as the correct state and business type. For example, if I was looking for Nifty Ventures LLC in Nevada, but entered, Nifty Venture INC, it would return skewed results.

You'll find that this part of the process goes much more smoothly if you apply these tips and tricks:
Always double check the spelling on company names
Make note of the business type
Have at least one responsible officer already know to check the validity of the results
Once you've found all the information and checked for accuracy, then you can move on to the next step…
Step 2: Perform an actual search using RealSearch.com's Legal Entity Responsible Officer Search.
The next thing you need to do is log into your RealSearch account and click on the Legal Entity Responsible Officer search. It looks like this: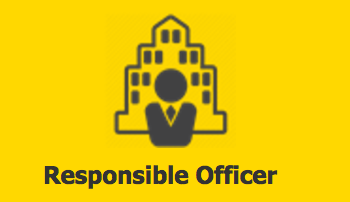 From there you simply need to enter the name of the business you want to look up, along with the state to pull up all the responsible officers for that company. Again, you want to make sure that you have the correct spelling, state, and business type to ensure that you get the most accurate information.
THIS NEEDS A BETTER RESULT SHOT
Here's an example of a search result for the company "Sunshine Daydream" in Wisconsin: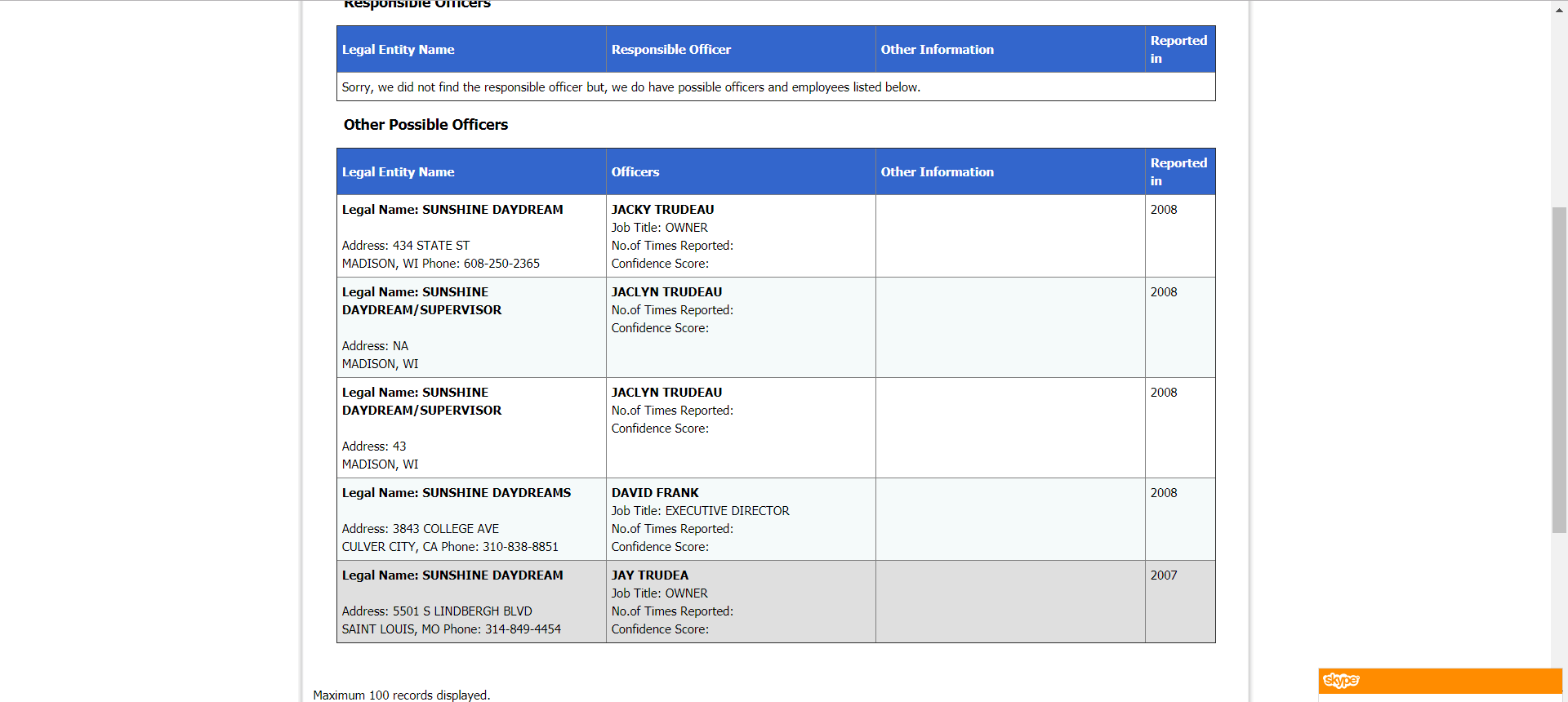 As you can see, the results show not only the owner but also the Executive Director of the company. Based on this information, I could fulfill the requirements of the new FinCEN ruling easily.
Even better is that RealSearch.com provides batch matching - so you don't have to do every single one of your customers one-by-one. Simply upload your batch file and get all the results returned to you within a few business days.
Seriously, if you don't have an account with RealSearch.com, you need one - sign up for your personal demo of our Legal Entity Responsible Officer search today by
Clicking here
.
And there you have it – a simple 2-step method for finding the responsible officers of any legal entity. Now that you know how to find the officers for any legal entity, there's just one thing left for you to do: take action.
So get to it, and put your FinCEN worries to rest!